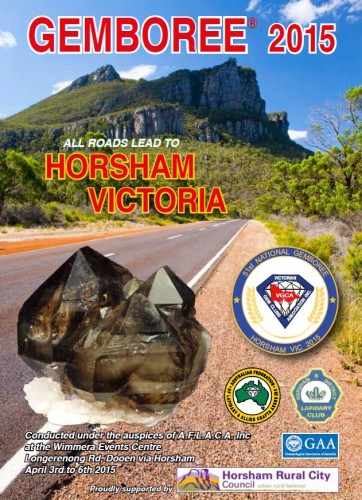 The 51st National Gem & Mineral Show, GEMBOREE 2015 will be held in Horsham, Victoria 3rd- 6th April 2015.
GEMBOREE Booklet
GEMBOREE 2015 Booklet (rev2a) 8.7 MB
Competition Schedule
GEMBOREE 2015_CompSchedule(rev2) 3.6 MB
Venue is Wimmera Events Centre, Longerenong Rd, Dooen, via Horsham.
Further information and forms are at http://www.victoriangemclubs.asn.au/GEMBOREE.html
Read All Past News Items Here!